Placing connected area monitors around your worksite for perimeter monitoring provides you with 24/7 access to real-time gas readings from anywhere on a simple dashboard. With this information, you can quickly identify the source of leaks, avoid sending workers into hazardous areas, and know exactly what's happening when an exposure occurs.

The Radius® BZ1 area monitor can be used as a fence-line gas detector, it can be deployed in seconds and left on a single charge for up to seven days, or run on unlimited solar power supply, ensuring that you always have a line of defense on your worksite.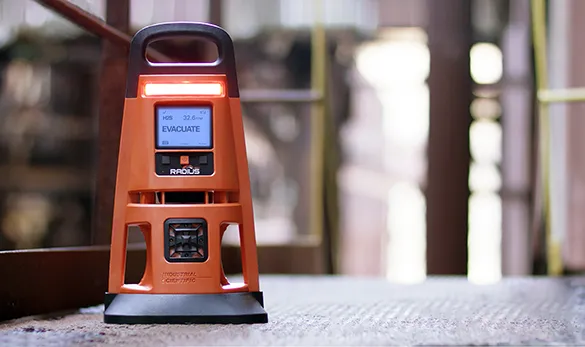 SAFER One dynamic plume modeling reduces the risk of incidents with predictive information for chemical releases. With the insights from SAFER One, you can pinpoint the source of the leak to reduce its impact and map danger zones—information that's critical when advising the executive team on how to respond to an emergency.
Your workers, community, and environment rely on you to act swiftly in the case of a chemical release—with live insights and a network of area monitors protecting and monitoring the perimeter of your worksite, you can minimize incidents and downtime while keeping operations running as smoothly and safely as possible.