When it comes to choosing gas detection equipment, getting the most "bang for your buck" without sacrificing worker safety is a key factor in the decision-making process. There are many choices in the market today. Should you rent gas detectors, choose CPO (Certified Pre-Owned) equipment, or select a disposable instrument? How do you decide what's best for you? This post will explore portable gas detection equipment solutions that meet the needs of your application and situation while keeping cost considerations in mind.
1. Short-Term Needs – Rentals
Renting gas detection equipment to cover short-term needs is a great choice. Why pay a large capital expense up front and then also pay to maintain those assets all year long when that particular group of equipment is only needed once or twice per year for a short time? Here are a few situations when it makes sense to rent gas detectors and equipment.
Project/Contract Work: A short-term project, such as a turnaround/outage, can typically last anywhere from a few days to a few months. These projects normally require an influx of gas detection equipment to keep the workforce safe during that period. Maybe you have a project that requires monitoring for a specific gas and you do not currently have a corresponding sensor installed in your fleet of gas detectors. Some exotic sensors are expensive to purchase and maintain. Consider renting if the need is short term.
Trial: If you are in the market to purchase gas detectors, it may be a good idea to rent that unit first to see if it is something you will want for your long-term needs.
Repair Rental: Have you ever taken your car to the shop and found that they were going to need to keep it for a week or more to complete the repairs? Being without your car for a week, in most cases, is impossible. Many service centers will offer a rental option to cover you while yours is in for repair. Check with your gas detector service center for a repair rental while yours is being serviced.

Source a rental company that has a good reputation. Be sure to ask them the following questions:
How do they bill for their services?
What does the rental include?
What is the minimum period of time that you would need to rent gas detectors?
Is there a break in price for longer-term applications?
When does the rental start/end?
Is the equipment prepared by factory-trained technicians?
How will freight charges be handled?
2. Long-Term Projects – Certified Pre-Owned
Consider buying "CPO" or Certified Pre-Owned gas detection equipment for projects that will last six months or longer. Check with the manufacturer, as some offer warranties that may cover the entire term of the project.
Compare CPO gas detectors to pre-owned cars. When you need transportation, you're likely looking for a vehicle that's reliable, safe, and won't break the bank. Not everybody goes out and buys a new car every time they need transportation, and if you buy a pre-owned car from a reputable dealership, you know it has been evaluated thoroughly for safety and function. Many people end up purchasing a used vehicle to fit their needs at a lower cost.
Purchasing a CPO gas detector is the same. You could buy new gas detectors, but CPO options can meet your needs at a lower cost. Plus, only gas detectors that pass a rigorous multi-point inspection, including intrinsic safety approvals, are included in this program. Our CPO monitors are serviced to perform as originally designed, and then are backed by a one-year warranty.
3. Everyday Operations – Subscription-Based Programs
For everyday operations, consider purchasing new gas detection equipment or look at the latest in gas detector subscription programs. If you have the personnel and technical expertise to maintain your own fleet of gas detectors, purchasing new equipment can be a solution that best fits your situation. Weigh your options, but don't forget about the hidden costs that come with owning gas detection equipment. There are lease/subscription-based programs available that include a service-based exchange program, which takes care of the maintenance aspect of owning gas detectors.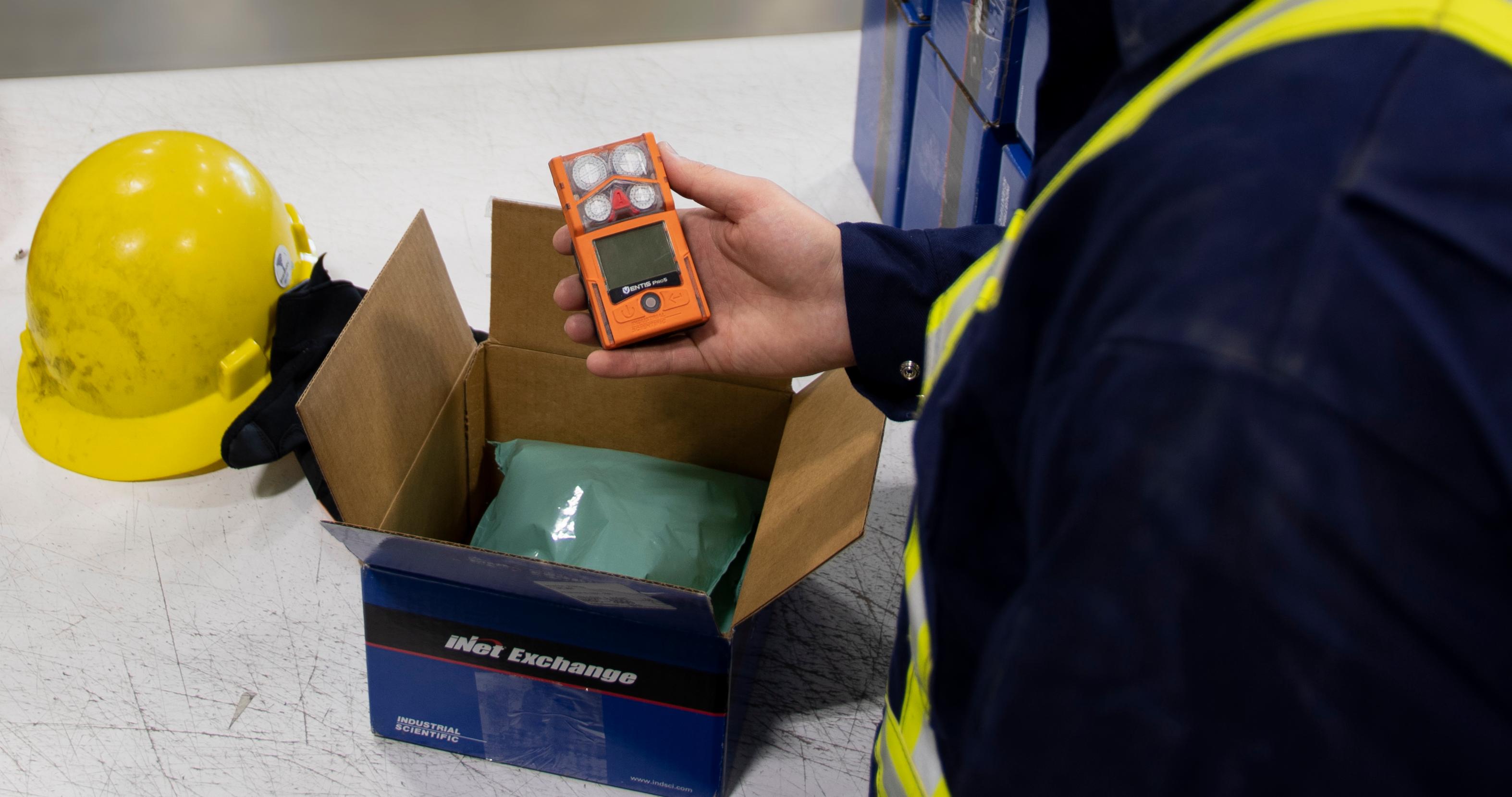 No matter your situation, there are options available to ensure your workers and property stay safe, even on a tight budget.
If you found this post helpful and would like more information to help you decide whether you should rent gas detectors, fill out our rental form. We're here to help you find the best solution for your application.