This can pose serious risk to your lone workers' health and wellbeing—as dangerous weather conditions, medical emergencies, falls, and gas hazards could all become the difference between life and death when help might be delayed by hours or even days.

For lone workers in these circumstances, personal gas monitors with flexible connectivity options are crucial. A connectivity option like the TGX® Gateway can be installed on a lone worker's vehicle to connect their gas monitor remotely to the safety team through cellular or satellite. With this connectivity, lone worker gas readings, location data, and even man-down alerts are automatically shared in real time with safety contacts. By automating the check-in process with live lone worker monitoring, you can improve response times and dispatch help exactly when and where it's needed thanks to real-time text and email alerts with the information you need to respond swiftly.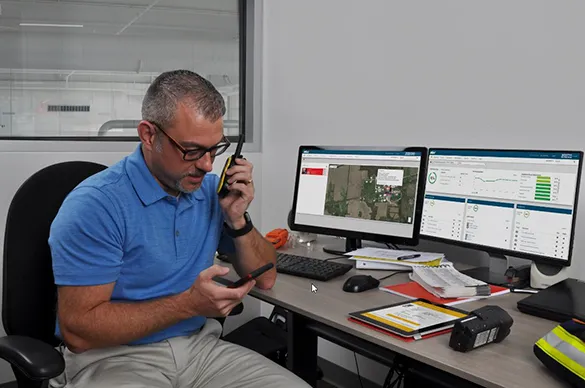 As a safety professional, it's your responsibility to protect your lone workers until the job is done and they're safe and sound at home. You can save lives by setting up a lone worker monitoring system that gives around-the-clock insights on the safety of your workers.