Some common gases to monitor for in hazmat incidents include combustible gases, oxygen (O2), hydrogen sulfide (H2S), carbon monoxide (CO), sulfur dioxide (SO2), nitrogen dioxide (NO2), hydrogen cyanide (HCN), ammonia (NH3), chlorine (Cl2) and phosphine (PH3).

Personal gas detectors identify and quantify the presence of toxic and combustible gases, allowing emergency teams to take measures to protect themselves and others. The Ventis® Pro5 personal multi-gas monitor can detect up to five gases and share readings and alarms with peers and safety leaders wirelessly, so everyone is informed about the dangers on site. By continuously monitoring the scene and establishing perimeters with area monitors like the Radius® BZ1, responders also remain aware of changing or deteriorating atmospheric conditions. Fence-line monitoring combined with dynamic plume modeling software like SAFER One provides visibility into hazards and how they might migrate to impact the scene or surrounding community.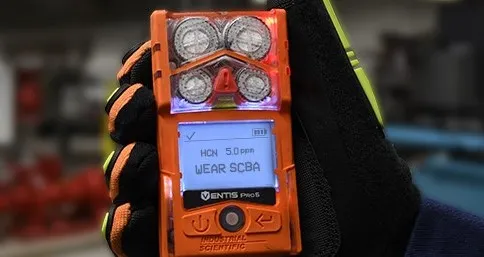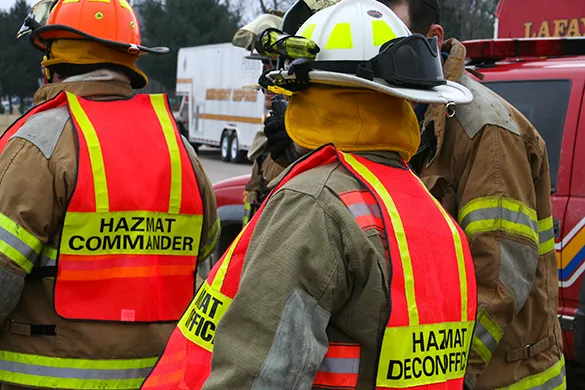 Area monitors, like the Radius BZ1, should be placed anywhere gas hazards may be present, for example, a large room with a refrigeration system. The area monitor can alert you to dangers that you otherwise wouldn't detect until a worker entered the room while wearing a personal gas detector. Area monitors can also share readings with portable monitors so workers nearby know when and where there's a leak and they can prepare before approaching the area.

The food and beverage industry is heavily-regulated—by equipping your workers with the right gas detectors you can keep your worksite compliant and most importantly, make sure they get home safely every night.