With fall fast approaching, your facility might have to perform a shutdown or turnaround. It can be extra challenging to maintain safety standards during shutdowns due to things like disruptions to standard routines, extra workers on-site, and atmospheric hazards that you might not normally encounter – including oxygen deficiency and combustible or toxic gases.
Whether your team has planned for a turnaround, outage, or shutdown this fall or whether it's unexpected, evaluating your gas detector fleet and making sure that you have all the equipment you need for the project – from beginning to end – is essential. However, most companies don't keep enough gas detectors on-hand for the influx of workers.
Renting gas detection equipment is the most efficient way to quickly obtain the safety equipment you need to ensure team safety, hazard visibility, and more.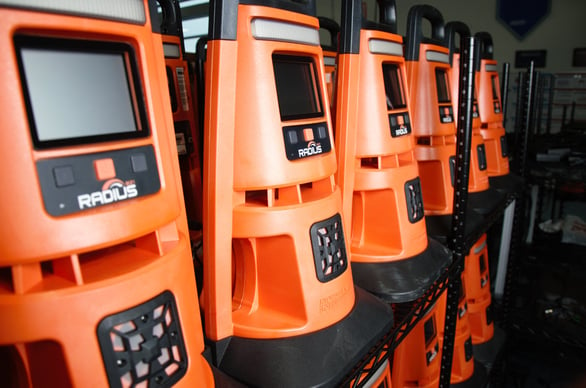 Why you should consider renting gas detectors this turnaround season:
1. Save Money
Get the equipment you need at a fraction of the price. With rental gas detectors, you can protect your team without committing to the long-term expenses or responsibilities associated with purchasing.
Alternatives to renting, like expanding your everyday fleet with new devices or purchasing disposable gas monitors for the job, have hidden expenses that cost your company more in the long run. If you only plan to use the spare gas monitors for special projects, it doesn't make sense to budget for the large capital expense of purchasing or maintenance costs throughout the year.
2. Quick Delivery
In most cases, the gas detectors you need can be readied and delivered the very next day. This is ideal for shutdowns that may arise immediately. You don't need to delay the job or sacrifice worker safety if rentals arrive to your facility as soon as you need them.
3. Flexible Rental Terms
You can't always predict how long you'll need spare equipment. Shutdowns can last anywhere from a few days to months and your plans might change as the project progresses. For that, you need a flexible timeline to ensure that your workers are always protected.
4. Variety
Industrial Scientific carries all the equipment you need for your turnaround—from personal monitors to an area monitoring system with wireless communication. Our full accessory line includes probes, spare battery packs, docking stations, and other parts.
5. Ready-to-Use Monitors
When your team is jumping into a special project, especially an unexpected one, their time is valuable. Rental gas monitors arrive pre-calibrated and come with calibration certificates so you can count on their accuracy without adding another task to anyone's to-do list. Some personal and area monitors can easily connect to one another for peer alarm sharing and live data monitoring without IT set up so that your workers can clock in knowing their gas detectors are ready to go.
This turnaround season, make sure you have the equipment you need to protect every worker on-site without worrying about maintenance or committing to a purchase. Rental can be the most efficient and cost-effective solution for turnarounds and other short-term needs such as outages, emergencies, special projects, and more.
Learn more about Industrial Scientific's gas detector rental program.