Although hot work presents many risks, the potential for starting a fire may be the most significant. That's why a pre-work hazard assessment—including a work permit—is crucial and should include testing for potentially flammable or combustible materials. Once work begins, both the immediate work area and surrounding areas should be monitored throughout the job for combustible gases and other potential hazards.

Using an area gas monitor like the Radius® BZ1 is one way to continuously monitor the work area for atmospheric hazards. If gases reach unsafe levels, the alarm will cut through high noise and customizable action messages will tell workers how to respond.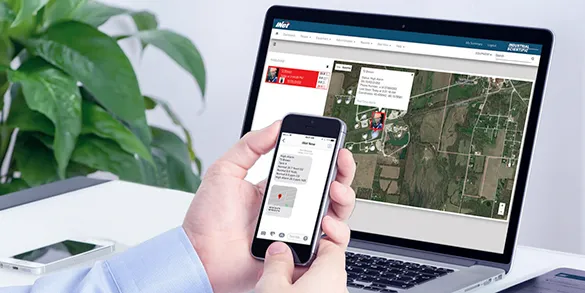 When atmospheric conditions can change in a moment and create an explosion, real-time visibility into hazards is crucial to prevent incidents. Local alarm sharing and live monitoring software like iNet® Now allow workers and safety leaders to immediately see when someone is in danger and act faster in an emergency.

Hot work can be dangerous, but with the right tools and awareness of your work area's risks, you can ensure your workers get home safely every night.