Despite the challenges of gas detector fleet management, it's crucial to reduce the chances of a worker being hurt or killed on the job. Maintenance ensures that your gas detectors will perform at their best and that workers can depend on them to alarm when hazards lurk.
Industrial Scientific can simplify gas detection fleet management with scalable solutions to meet your needs – whether you need automated charging, bump tests, calibrations, and data logging, full-service replacements, or short-term rentals to cover an outage or project, we have you covered.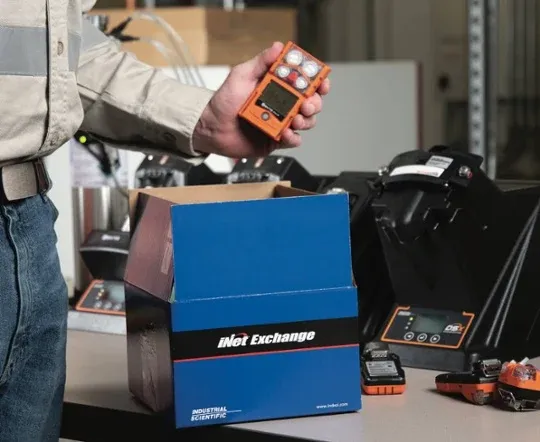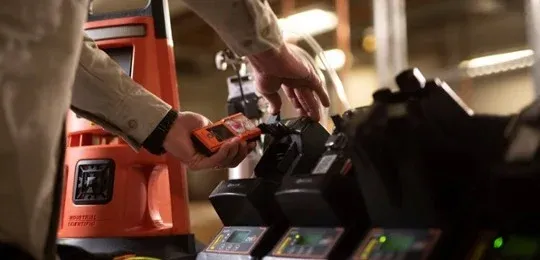 A subscription service like iNet® Exchange eliminates gas detector maintenance and repair by automatically replacing your gas detectors before you even know there's a problem. By letting the experts handle it, you can depend on your gas detectors to work in vital moments, and you may be able to downsize your fleet by eliminating the need for spare equipment.
Flexible rental options with a 24–48-hour turnaround make it easy to expand your fleet for turnarounds or short-term projects when you need to.

iNet® Control gas detection management software allows you to quickly see who had a device last and what hazards they were exposed to. You can view maintenance records, data logs and alarm data in one simple dashboard to learn the state of your gas detection fleet at a glance. With this clear visibility, you can make data-driven decisions to reduce risks on your worksite and manage your fleet more effectively.

With scalable gas detection fleet management solutions, you can improve maintenance processes for a fleet of any size to make your facility safer and more efficient.