Overview
Introducing the smallest 5-gas PID
detector

on the market

Equipped with the most advanced and accurate PID sensing technology, the Ventis Pro5 is now the most compact and reliable, connected five-gas personal monitor available to reliably detect volatile organic compounds (VOCs). A versatile and dynamic tool for HSE Managers and Industrial Hygienists.

Whether you're gearing up for confined space entries or preparing your emergency response efforts, the new PID sensor for Ventis Pro5 allows users to detect VOCs with the wearable personal gas monitor they're already using, reducing the need for additional bulky handheld monitors. By limiting the need for supplementary devices, the Ventis Pro5 with PID sensor can help reduce fleet sizes and maintenance pains. Connect to our iNet platform, which allows for live monitoring, data management, and end-to-end maintenance services that provides Safety Managers and Industrial Hygienists a complete package for VOC monitoring.

Use the form below to talk to an expert about adding the new PID sensor to your safety program.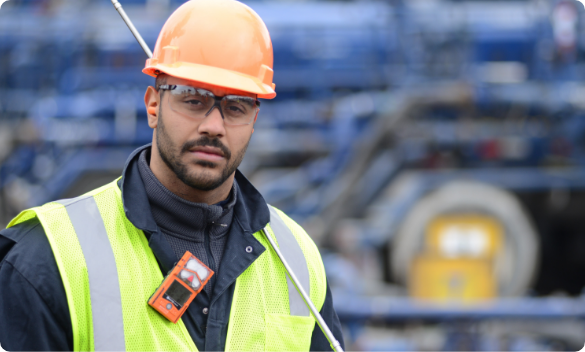 Sensor Configuration: PID, ULP IR LEL, COSH, and Long Life O2
Up to 20 hours of runtime
10.6eV lamp
Isobutylene Calibration Gas (100ppm)
2 min warm-up time upon startup
The PID sensor used in the Ventis Pro uses patented technology for improved humidity resistance


Limit the need for additional gas monitors by equipping the Ventis Pro5 with PID sensor.
Features
The most compact 5-gas monitor available for detecting VOCs.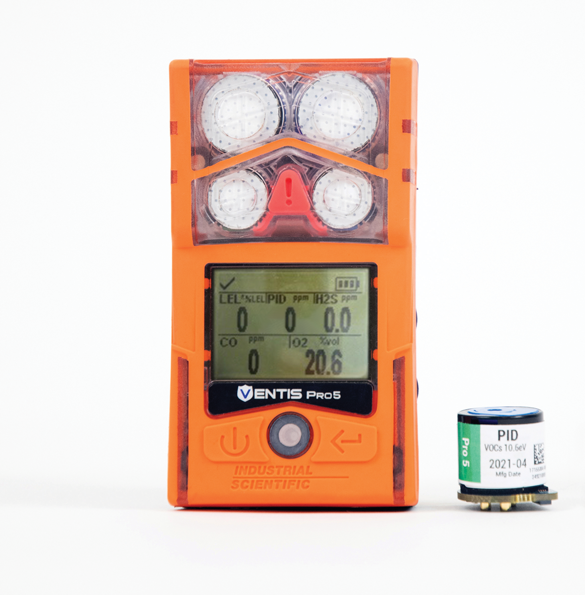 Smallest, most advanced, rapid, accurate and consistent PID Sensor. Patented technology for improved humidity resistance.
Real-time alerts about worker's VOC exposure and other dangerous hazards.
Multiple connectivity options. Reduce long-term costs by identifying exact location of leaks.
Increases productivity by removing the need to use multiple devices from multiple manufacturers. Decreases maintenance by reducing the number of devices in your fleet.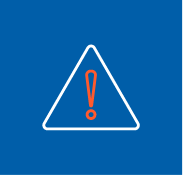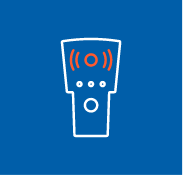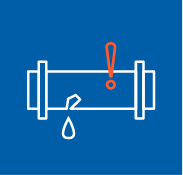 Leak Detection / Air quality monitoring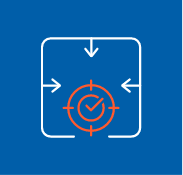 Confined Space
Monitoring
Contact us
Connect with a Sales
Representative